Means village in Korean (마을). MAUL is a collection of pieces made in cardboard, fabric, wire, beads and some found materials into an accumulation of objects that re-present orientalist artifacts. This collection is inspired by Cabinets of Curiosities, as they are a  precedent form of museums as we know today; the cabinets, also known as "wunderkammers", were collections of collections regarding human knowledge, artistic mastery and natural wonders. They also came to display objects that would confirm explorations of the new world. 
MAUL is my intention of materialization and collection of a travel to an oriental village that never happened. ​​​​​​​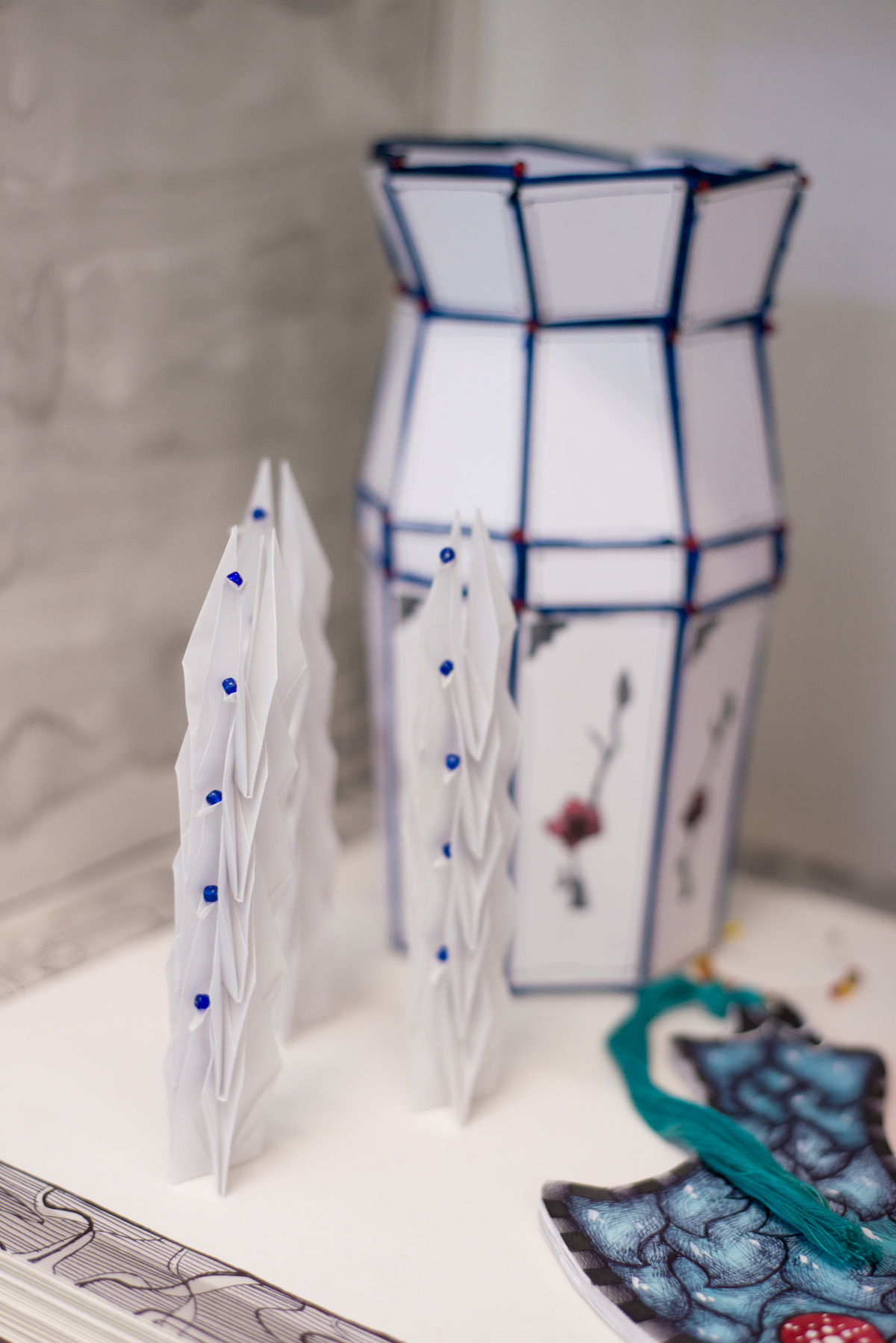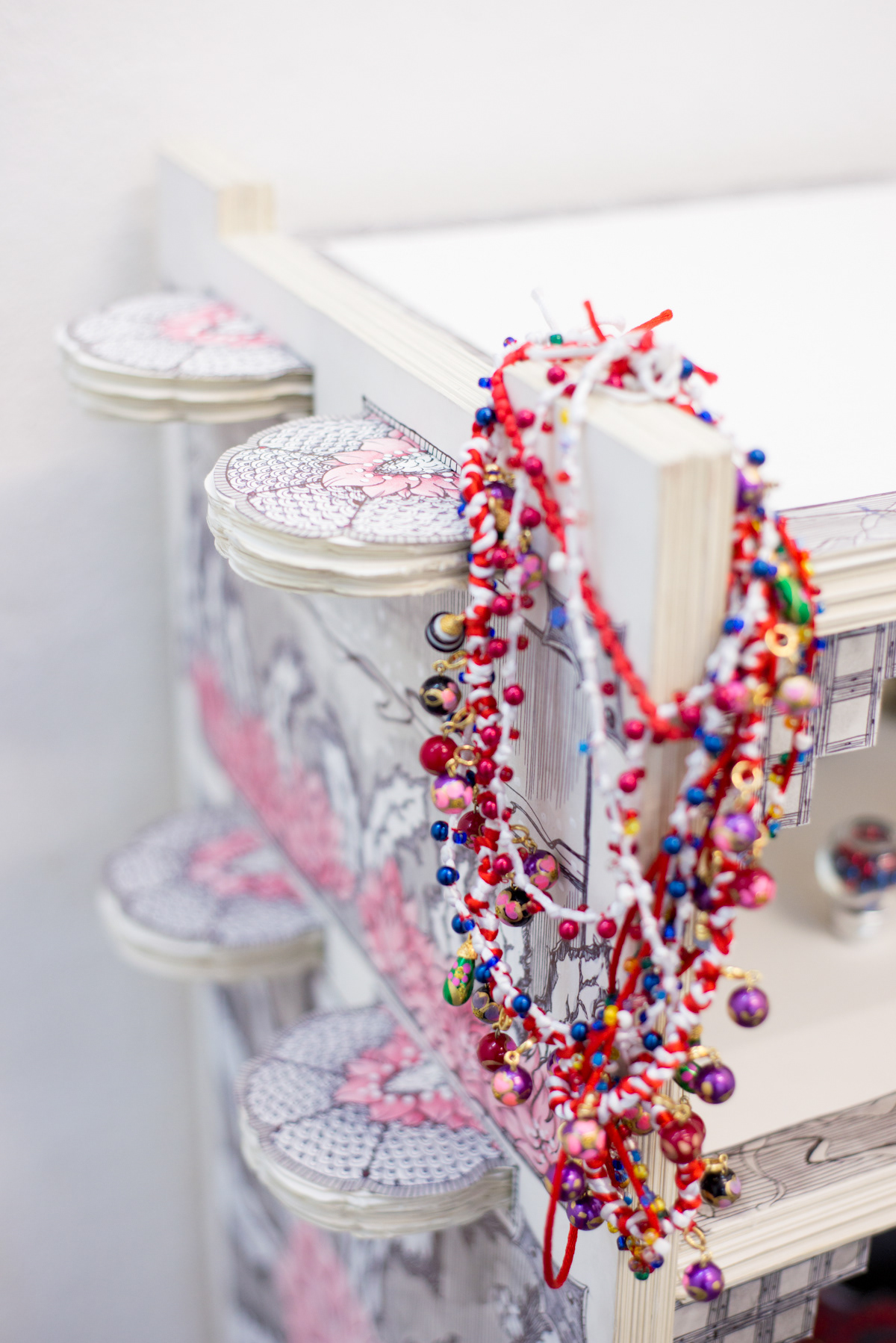 A second version was done on 2015. 
​​​​​​​